ReadInk is proud to offer a selection of the works of the eminent film historian
Rudy Behlmer (1926-2019)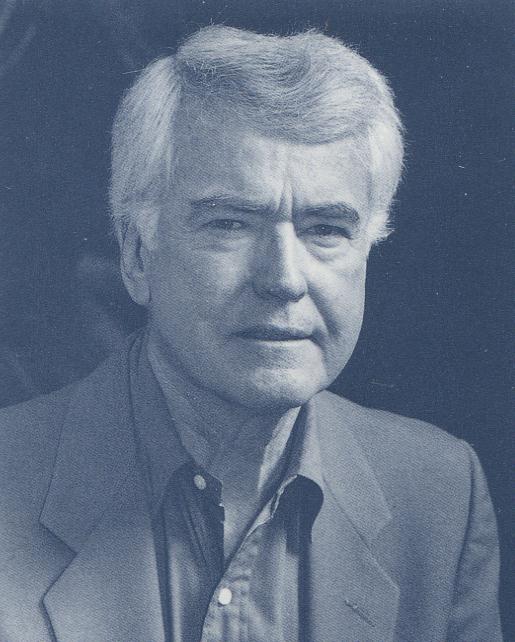 Rudy Behlmer, a native of San Francisco, spent much of his early professional life in the TV and advertising worlds (he spent twenty-one years as a producer and vice-president at the Leo Burnett agency), but in the early 1960s he began to gravitate to his true calling as a film historian. His early efforts in this field were a number of historical and biographical articles written for the magazine Films in Review; it was his 1963 profile of the legendary but then-inactive producer David O. Selznick for that magazine that indirectly led to the publication of Rudy's first book, Memo from David O. Selznick, in 1972. For that volume, he was granted unprecedented access to the vast Selznick archives, from which he selected and edited a collection of the producer's original memos (some of epic length) documenting the creation of Hollywood classics like KING KONG, A STAR IS BORN, GONE WITH THE WIND, REBECCA, DUEL IN THE SUN and others. The publication of this trove of primary documentation presented a behind-the-scenes "in the moment" chronicle unlike any film history book that had preceded it, and he applied the same modus operandi and editorial discernment to two similar efforts later on: Inside Warner Bros. (1935-1951) (published 1985) and Memo from Darryl F. Zanuck (published 1993).
In addition to the three books already mentioned, Rudy was the author, co-author, or editor of seven additional volumes, made contributions to numerous others, and created liner notes and/or commentaries for a significant number of classic-film-related video and audio releases. His range of knowledge was vast, but his writings usually focused on the topics, films and personalities for which he had a lifelong fascination: film music; KING KONG (and its creator, Merian C. Cooper); the Robin Hood legend as depicted in the movies (in particular the greatest of all, THE ADVENTURES OF ROBIN HOOD, and by extension its star, Errol Flynn); and the Warner Bros. studio. (A comprehensive bibliography of his published work can be found on his IMDb page, and his personal papers are held by the Margaret Herrick Library of the Academy of Motion Picture Arts and Sciences, of which he was a devoted patron.)
Rudy Behlmer was one of those exceptional people that the phrase "a gentleman and a scholar" was invented to describe. I'm proud to say that in addition to his sterling accomplishments as a film historian, he was my friend, as is his wife Stacey (herself a valued longtime work colleague), to whom I'm deeply grateful for making it possible for me to acquire some of Rudy's extra copies of his own books, and to offer them here.  Most of these books and magazines are brand-new (or nearly so), and while they may not always be the cheapest copies on offer at any given time, you can be assured that they are in excellent condition (details of each individual copy will be described in its listing), and you can take some added satisfaction in the knowledge that the book you purchase originated in the collection of the author himself.
*     *     *
(Here is a very nice and perceptive analysis of Rudy's virtues as a film historian, from a blog entry by Ted Naron, that I just randomly Googled up: "The Exemplary Rudy Behlmer."  This is from 2008, but it's still quite timely, and is a lovely tribute to Rudy and his work.  I originally posted this link without securing permission, but have subsequently been contacted by Mr. Naron, who has kindly expressed his wholehearted approval.  He writes to me: "if the link helps to put a Behlmer book into the hands of a customer, I'll be even more gratified.")
A gallery of the Rudy Behlmer books currently on offer at ReadInk
(Click on the book image to see details of individual copies.)