You must allow cookies and JavaScript for a proper shopping experience.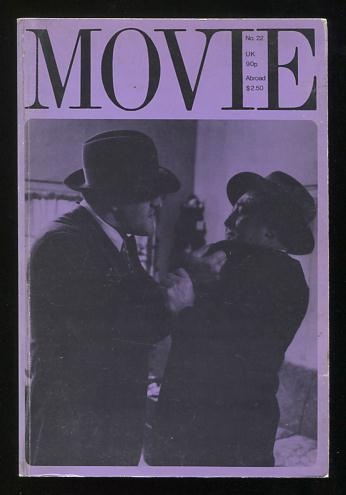 Price: $30.00
Publisher: London, Movie : 1976
Edition: (No. 22)
Seller ID: 26294
Binding: Journal
Condition: Very Good+
---
[modest wear to edges and extremities, vertical crease along left edge of front cover]. (B&W photographs) This issue of this well-regarded British journal of film criticism devotes 29 of its 64 pages, rather amazingly, to MANDINGO -- first with a lengthy analysis/defense of the film (which was pretty universally savaged by critics) by Andrew Britton, followed by an interview with its director, Richard Fleischer. The next section, under the blanket title "American Cinema in the '70s," discusses THE WAY WE WERE (Sydney Pollack), NIGHT MOVES (Arthur Penn), and ALICE DOESN'T LIVE HERE ANYMORE (M...
View More...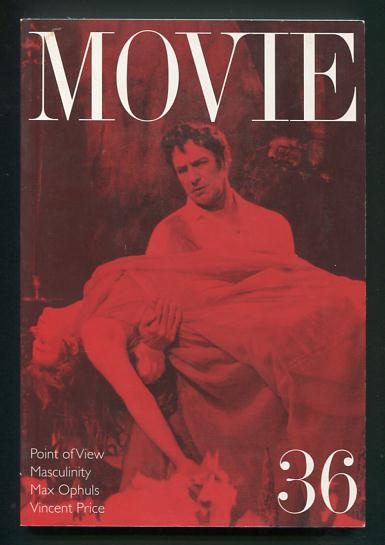 Price: $65.00
Publisher: Moffat, Scotland, Ian Cameron : (c.2000)
Edition: Issue No. 36
Seller ID: 27637
Binding: Periodical
Condition: Near Fine
---
[light external wear, slight dog-ear at top corner of rear cover]. (B&W photographs, frame enlargements) A late issue of this venerable British cinema journal, which waved a bright auteurist flag during its heyday (the 1960s and early 1970s), but which published only sporadically as it entered the 1980s. (The introduction to this issue affirms that it was "the first for some years" -- and it was, as it turned out, the last.) Continuing its "long-standing commitment to detailed textual criticism," this typically advertising-free issue contains the following articles: "Movies and Point of View,...
View More...