You must allow cookies and JavaScript for a proper shopping experience.
Price: $25.00
Publisher: Cottage Grove WI, Arizona Jim Co-Op : 1973
Edition: (No. 10)
Seller ID: 25393
Binding: Periodical
Condition: Near Fine
---
[faint external soiling, minor crease near top of rear cover]. (B&W photographs) A special issue of this critical/historical film journal, devoted to RKO Radio Pictures. Includes: an overview of the studio's history and a chronology; "RKO's Fallen Women, 1930-1933"; an article about the production design of the Fred Astaire-Ginger Rogers musicals, as overseen by the studio's Art Department head, Van Nest Polglase; an interview with director John Cromwell; an analysis of DANCE, GIRL, DANCE (Dorothy Arzner, 1940); an interview with director Mark Robson, remembering his work at RKO with...
View More...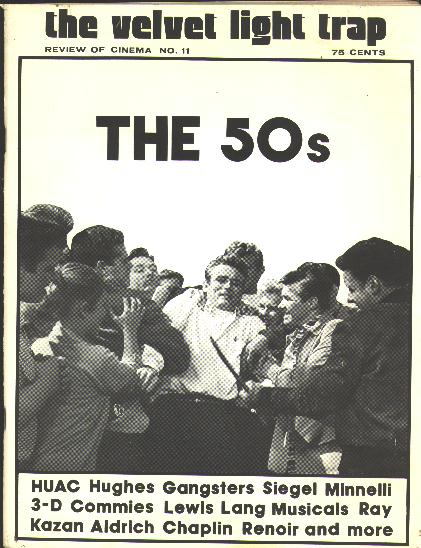 Price: $15.00
Publisher: Cottage Grove WI, The Arizona Jim Co-Op : 1974
Edition: (No. 11)
Seller ID: 10250
Binding: Periodical
Condition: Very Good+
---
[minor soiling to rear cover, light stain at bottom of first few pages]. (B&W photographs) Critical/historical film journal. Contents include articles on: "The Strange Case of the Hollywood Ten"; 3-D films; Fifties gangster films; Don Siegel and BABY FACE NELSON; THE BAND WAGON (Vincente Minnelli); "Nicholas Ray: The Years at RKO" (Part 2); Elia Kazan in the Fifties; three films by Robert Aldrich (KISS ME DEADLY, THE BIG KNIFE, ATTACK!); the film musicals of Betty Comden & Adolph Green; etc. ***NOTE that we have many more issues of this title (and other film magazines) in sto...
View More...