You must allow cookies and JavaScript for a proper shopping experience.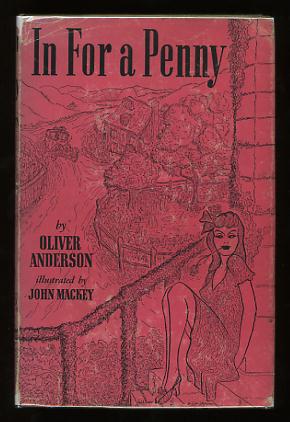 Price: $25.00
Publisher: New York, William Morrow & Company : 1950
Edition: 1st (U.S.) edition
Seller ID: 12994
ISBN: NO
Binding: Hardcover
Condition: Good in Good dj
---
[worn copy, corners bumped (top rear corner heavily), light soiling to page edges, bookstore stamp on front pastedown; jacket similarly well-used, small tears at all corners, a little paper loss at spine ends]. Per the jacket blurb, the author of this "bawdy, irreverent, novel" had been "arranging a vast store of material for a series of novels [this being the first] designed to show English country life as it really is, and not as the city weekenders like to imagine it." (Judging from the jacket illustration, it seems the artist liked to imagine it somewhat along the lines of...
View More...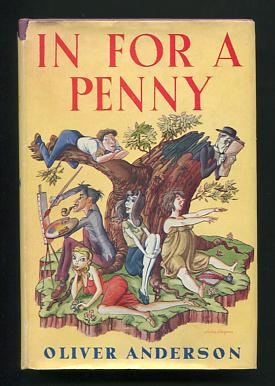 Price: $25.00
Publisher: London, Arthur Barker Ltd. : 1950
Edition: First Edition
Seller ID: 25308
Binding: Hardcover
Condition: Near Fine in Very Good dj
---
[minimal wear to book; jacket slightly chipped at top of spine, small closed tear at upper corner of rear panel, otherwise clean and attractive]. Comic novel about a Lincolnshire native who "since infancy has dedicated himself exclusively to studying English village life, which, he maintains, is completely misrepresented in our current country literature. The rural scene, he avers, is not a cosy paradise inhabited by whimsical squires and philosophical craftsmen; it is characterised, rather, by brutal rapacity, sly animal cunning and orchidaceous vice."
View More...