You must allow cookies and JavaScript for a proper shopping experience.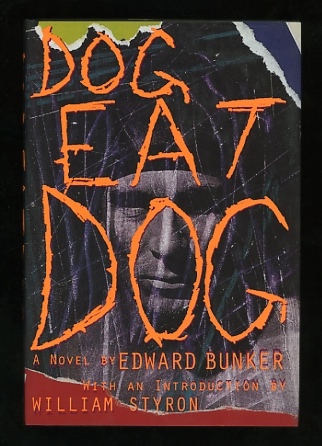 Price: $25.00
Publisher: New York, St. Martin's Press : 1996
Edition: First Edition
Seller ID: 15254
ISBN-13: 9780312143145
Binding: Hardcover
Condition: Near Fine in Fine dj
---
[nice tight fresh copy, no discernible wear to either book or jacket, but some intermittent fading to black cloth at spine (not sure how that could have happened, since to my knowledge the jacket has never been off this book!); NO remainder or other marks]. "Carved from a lifetime of experience that runs the gamut from incarceration to liberation, [this book] is the story of three men who are all out of prison and now have the task of adapting themselves to civilian life. The California three strikes law looms over them, but what the hell, they're going to do it, and they're going to do i...
View More...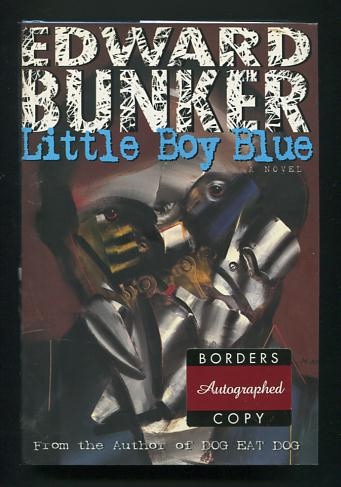 Price: $75.00
Publisher: New York, St. Martin's Press : 1997 (c.1981)
Edition: 1st St. Martin's Press edition First Printing
Inscription: Signed by Author
Seller ID: 27638
Binding: Hardcover
Condition: Near Fine in Near Fine dj
---
[nice clean book, faint shelfwear, spine slightly turned; the jacket shows a bit of surface-abrasion]. SIGNED boldly by the author at the top of the half-title page, with a blue sharpie (no inscription). "The quintessential story of a young hoodlum's coming of age," this semi-autobiographical tale, Bunker's third novel, was originally published by Viking in 1981. It took him another fourteen years to turn out another book, during which time he was occupied primarily with acting and screenwriting; it was the attention garnered by that book, "Dog Eat Dog" (1995), which probably occasioned thi...
View More...