You must allow cookies and JavaScript for a proper shopping experience.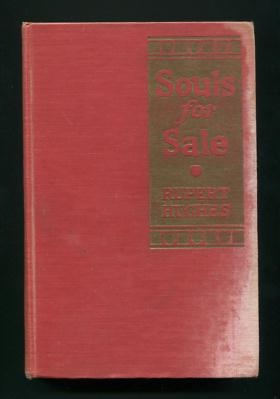 Price: $15.00
Publisher: New York, A.L. Burt Company : [1923] (c.1922)
Edition: First Edition Thus
Seller ID: 20086
ISBN: NO
Binding: Hardcover
Condition: Fair
---
(no dust jacket) [reading/research copy ONLY, with heavy fading to edges of both covers, water-staining on endpapers; for all that, though, it's a solid copy (hinges and binding intact) with only moderate shelfwear, and internally clean]. (4 B&W film stills) An early Hollywood novel -- one of the first, in fact, by a writer who could legitimately be called a "major author" of his day, although his style has not aged well and he is little read today. The story concerns a small-town minister's daughter who rejects her father's religion, runs away from home, and through a combination of...
View More...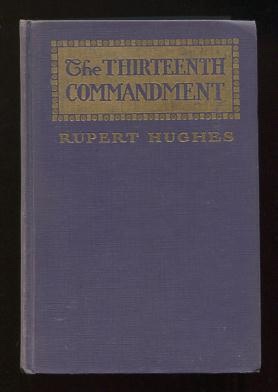 Price: $12.00
Publisher: New York/London, Harper & Brothers : 1916
Edition: First Edition
Seller ID: 11773
ISBN: NO
Binding: Hardcover
Condition: Very Good
---
(no dust jacket) [moderate shelfwear, some browning/soiling to page edges, spine cloth faded (gilt lettering still readable but not strong), very light bumping at a couple of corners]. Novel about a pampered young lady who, after being unable to find a job in New York, opens a successful lingerie shop. (The commandment referred to by the title is "Thou shalt not spend all thou earnest.") Basis for the 1920 film of the same name with Ethel Clayton, Monte Blue and Anna Q. Nilsson.
View More...