You must allow cookies and JavaScript for a proper shopping experience.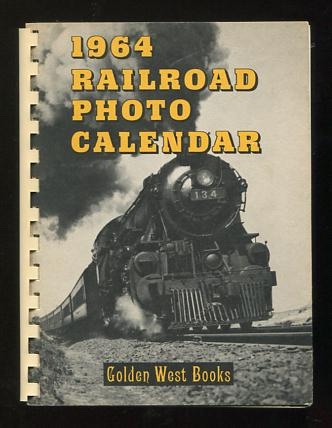 Price: $20.00
Publisher: San Marino CA, Golden West Books : [1963]
Edition: First Edition
Seller ID: 26854
Binding: Plastic comb binding
Condition: Near Fine
---
(card covers) [clean and unused, with minimal wear; would rate Fine but for a small surface-scrape on the rear cover]. (B&W photographs) Small-format datebook/calendar (approx. 6" x 7-1/2"), with great black-and-white vintage photos of trains, streetcars, and other railway-related scenes on facing pages with a single week's calendar entries -- hence, containing 52 photographs. Alas, because 1964 was a leap year, it won't be usable again for its intended purpose until 2048, when February 29 again will fall on a Saturday. (Rats! -- it woulda worked for 2020, but we acquired it too late.)
View More...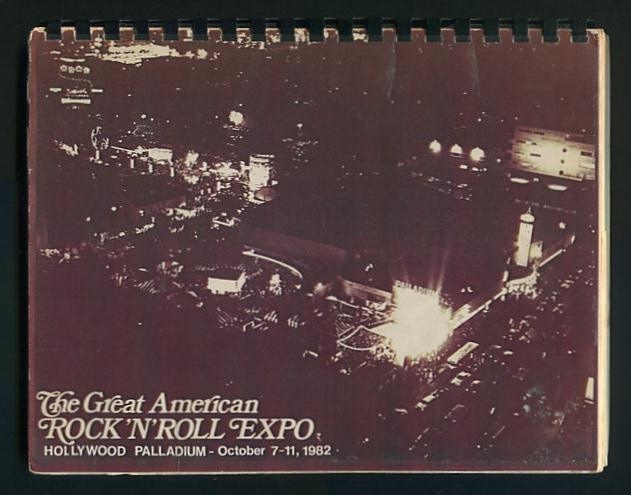 Price: $100.00
Publisher: [Hollywood, Calif.], Hal Sloane Associates [?] : 1982
Seller ID: 27372
Binding: Plastic comb binding
Condition: Very Good
---
[modest wear to edges and corners, plastic-comb binding fully intact]. (B&W and color graphics, facsimiles) Remember this incredible, multi-faceted extravaganza, that virtually dominated the musical consciousness of Hollywood over a five-day period in the Fall of 1982? No? Well, don't feel too bad, because neither does anybody else: it never happened. What we have here is a prospectus/proposal for the event, which was designed to be a Very Big Deal indeed, with no fewer than ten, count 'em, ten individual elements: R.A.V.E. (International Rock Art Video Expo); The Museum of Rock Art (an art ...
View More...